09.11.2019
Vielen Dank für Eure treue, es ist nicht einfach neben all meinen Jobs und Aktivitäten auch noch regelmäßig gute Videos zu machen. Es freut mich sehr dass ich gestern die 800 erreicht habe!! VIELEN DANK!!
Neben den Klicks und netten Kommentaren ist jeder einzelne Abonnent äußerst wichtig und auch der einzige Ausschlaggebende Maßstab für den Betreiber eines YouTube-Kanales. Ich warte schon sehnsüchtig auf das erreichen der 1000er-Marke. 
PS: Das Abonnieren kostet nichts und ist nur ein Klick, man kann auch einfach durch erneutes draufklicken das Abo wieder beenden. Es geht rein darum dass man auf YouTube auf neue Videos der Abonnierten Kanäle aufmerksam gemacht wird.
Thank you for your faithfulness, it is not easy to do good videos besides all my jobs and activities. I reached the 800 yesterday! THANK YOU VERY MUCH!!
In addition to the clicks and nice comments, every single subscriber is extremely important and also the only decisive benchmark for the operator of a YouTube channel. I`m already waiting eagerly to reach the 1000 mark.
PS: Subscribing costs nothing and is just a click, you can also just by clicking again on teh subscription quit. It`s all about making people aware of new subscribed channel videos on YouTube.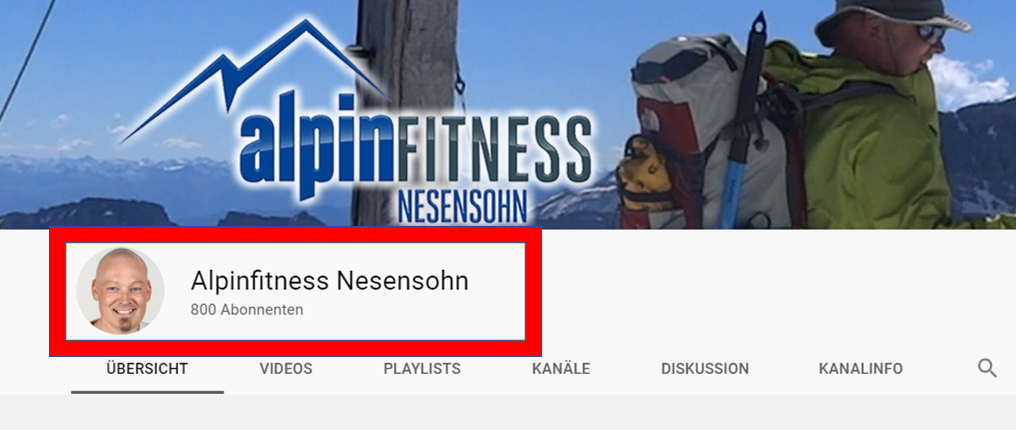 Admin - 12:34:32 @ Alpinfitness Nesensohn, Alpinfitness Videos | Kommentar hinzufügen